By April Catuogno
Her bold actions fifty years ago guaranteed students' First Amendment rights today. Now, Mary Beth Tinker will be the keynote speaker at the annual Garden State Scholastic Press Association (GSSPA) conference on Monday, October 26, 2015, held at Rutgers University.
Tinker's keynote address is scheduled for both 9:45 a.m. and 10:45 a.m. A more personal roundtable discussion with select journalism students will follow in the afternoon. Members of the media are welcome to attend all of the day's events.
"Mary Beth Tinker is a true champion of The First Amendment, and she is a great example to young people. Her courage and determination against great odds changed scholastic journalism in America, and students will learn that they can be empowered to be a force for change as well," said one of the GSSPA's founders John Tagliareni.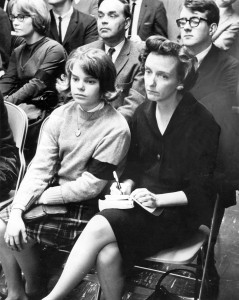 In 1965, Tinker and a handful of other Des Moines, Iowa, high school students wore black armbands to school to mourn victims of the Vietnam War and support a truce. Administrators suspended the students. In 1969, the Supreme Court decided 7-2 that students retain their freedom of speech while in school. Since then, courts have cited the Tinker decision in hundreds of rulings, making it the cornerstone of First Amendment rights for students in America.
"Since I started teaching journalism and serving as newspaper adviser in 1973, I taught my students the Tinker case every year, and I have stressed the Tinker Standard at every conference and every session where I have been speaker. It will be a great honor to meet Mary Beth Tinker and to hear her speak at our conference this year," Tagliareni said.
Several hundred students and advisers are expected to attend the 36th annual GSSPA conference. Â More than 50 workshops on topics such as news writing, law and ethics and yearbook design will be offered at the Busch Campus Center of Rutgers University in Piscataway, NJ.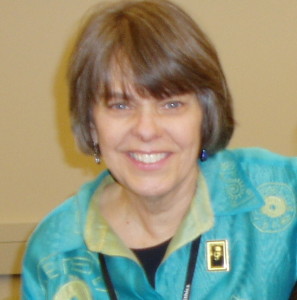 Since 2013, Tinker has been traveling around the country and beyond speaking to thousands of young people about their constitutional right to free speech. The Tinker Tour is an initiative of the Student Press Law Center. The center gives educational and legal advice to students.
For questions about Mary Beth Tinker's keynote address at the GSSPA, contact Sue Everett at [email protected].
More detail on the Tinker Tour is located at http://tinkertourusa.org/.
Additional information on the Garden State Scholastic Press Association can be found at https://www.gsspa.org/.