The GSSPA's Summer Workshop for Advisers is fast approaching, scheduled for 9 a.m. to 1 p.m. on Thursday, Aug. 22, near Belmar at the Jersey Shore.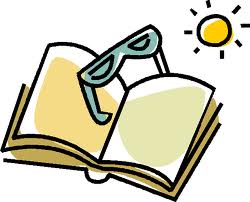 Spend your morning at the workshop, then drive 10 minutes to the Belmar boardwalk to finish with an afternoon of fun.
WORKSHOP SESSIONS:
GET YOU AND YOUR STAFF CONNECTED ON THE INTERNET – your newspaper or yearbook staff will be able to talk to fellow New Jersey high school journalists on Facebook and Twitter; you'll know how to sign up for great web services for your staff, like CoverItLive; you'll learn how to set up your classroom like a newsroom so students feel comfortable and excited from Day One.
BASICS of PAGE DESIGN FOR NEWSPAPER and YEARBOOK – Learn the 'old-fashioned' basics of page layout that all staffs must know to design great publications.
HOW TO WRITE LIKE A REPORTER – We're not in English class anymore. Learn these important skills – how to structure a journalistic story; how to tell the difference between fact and opinion; how to teach your students the skills that will help them to write great true stories.
START THE YEAR WITH A STAFF MANUAL – Take home a guide that lays out general rules for your publication staff concerning policies and practices, legal and ethical rules of the road and writing standards. The manual includes checklists for most stories your newspaper or yearbook will write: club meetings, school assemblies, theatre reviews, photo slideshow, and many more.
BUSINESS IDEAS THAT WORK – Roundtable to share fundraising ideas that have and have not worked. Share your creative marketing and sales ideas for yearbook and newspaper success.
__________________________________________________________________________
The workshop is at Communications High School, just off Route 138 East in Wall, New Jersey. It's been scheduled there to give our members easy access to the shore, should you want to enjoy it.
Attendees will also receive access to our Journalism DropBox, a repository of lesson plans, rubrics and guides that you can dip into whenever you need them.
The cost of this workshop is $15, which covers Continental Breakfast, learning materials and Dropbox access. You will earn 3.5 professional hours by attending.
To sign up, click here to download the signup flyer and send it with your check (made out to 'GSSPA') to Conference Chair Susan Everett, 78 Lincoln St., Jersey City, NJ 07307. Deadline is Aug. 10. You can reach Everett at [email protected].